So, who are we?
Small Team. Big Ideas & Experience.
You can look to us as your extended team of marketing and sales strategists, creatives and communicators.
We put our focus on your individual needs and help bridge the gap between sales and marketing in order to generate more business.
So your business will grow better!
By implementing growth marketing strategies that are based
off real-data.
We help you integrate software that connects all your channels and everything in between so that you don't have to worry about it.
You don't have to go it alone. We can help you get the most out of your tools and turn strangers into customers, and customers into promoters.
We help bridge the gap between sales and marketing transforming your Inbound Sales Process with the right Sales Solutions.
We build websites on the HubSpot COS & WordPress Platforms. Giving you a website that is more powerful, more scalable, less restrictive and easier
to use.
We take a smarter approach to building your website using data to attract the right traffic and create a solid customer experience along
the way.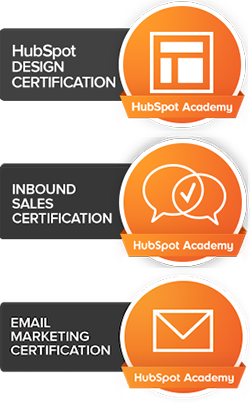 Gain Insight into the Top Sales & Marketing Challenges Businesses Face Today.
This report covers why Marketers today are investing more in video channels, social networks such as Instagram, and messaging applications such as Facebook Messenger, in a bid to reach customers and prospects where they prefer to be online. Get your free go-to report today.
#FutureofInbound